by Ethan Zubkoff
Almost four years ago, I embarked on a journey. Unlike other journeys in which I could accurately predict the length of the journey and what the outcome of the journey would likely be, this journey was none of that. There was and is no finish, and no way I could have predicted anything that this journey has taken me on. It has taken me all over the United States, across the pond to the United Kingdom, given me some of the best friends in the world, and two lifetimes worth of memories. This journey was and is crew, or rowing. At Row New York, I am now lucky that I get to play a major role for young boys and girls who are just starting their rowing journey as well.
My rowing career began at Bucknell University in the fall of 2010 when I was a young, naïve freshman. That first year, I learned not only a lot about crew but also about myself.  Steady state, 2k's, and "no I have practice" became part of my everyday vernacular as my knowledge of the sport continued to grow. Soon enough, it became more than just a new sport, a hobby, or something to keep away the "freshman fifteen".  Crew became the sport I would devote myself to over the next four years.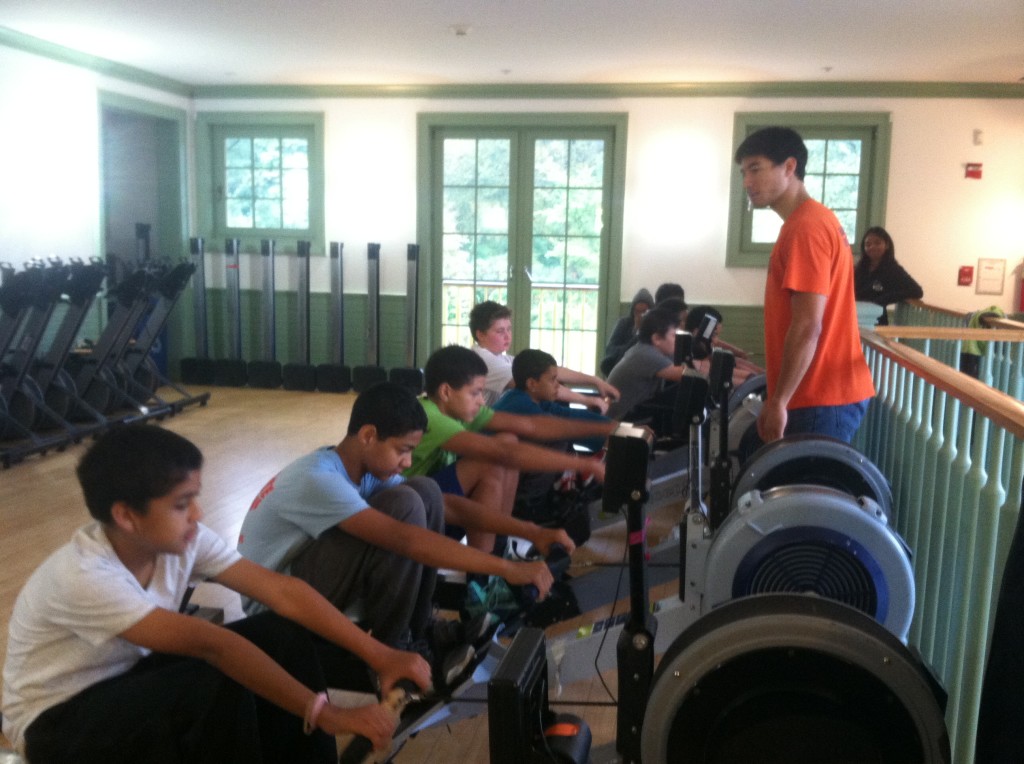 However, college was only four years. After four moderately successful springs, my collegiate rowing career came to a close. After our final adventure at the Henley Royal Regatta, I was left with a void to fill. Work would start soon, but that wouldn't be enough to replace rowing. I wanted to stay involved in the sport but wasn't entirely sure how it was possible; crew isn't as popular as basketball in New York, so my options were scarce. Luckily for me, my younger sister was a coxswain for Row New York when she was in high school. I knew she enjoyed her time there, and knew that Row New York was a successful program, but I had no idea about the program's impact off the water and away from the erg.
When I first contacted Row New York's directors about volunteering, I thought I would help out on the water, teach them technique, how to move a boat properly, and the importance of taking care of your blisters. However, once I got started in the fall, I realized it was much more than that. Once a week at Row New York, the middle school program doesn't go out on the water. Instead that time is dedicated to getting better in the classroom. Not only does Row New York provide classrooms for the kids to get work done on a weekly basis, but also by having dedicated tutors meet with each student who might need help or support in any subject. It became apparent that rowing would always be a distant second to academics. "What did you learn in school this week?" became one of the first things I would ask at the beginning of every practice.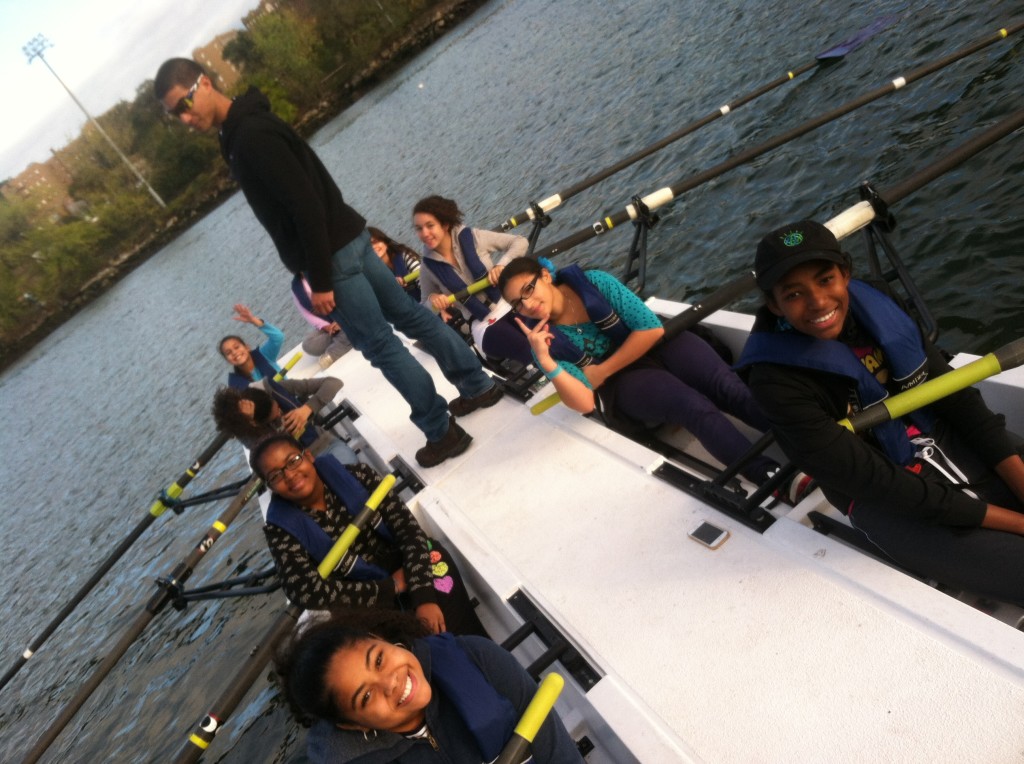 However, when it's time to start practice, it's time to start practice. Along with Denise and May, the two full-time middle school coaches, there is a lot of work to do, yet not a lot of time to get the work done. Sometimes getting the student-athletes focused and ready to go takes more time than it should, but when everything is ready to go, the kids work hard. Although they are about five years younger than I was when I first took my first strokes, all novices regardless of age share similar characteristics. Applying technique on the water is much more difficult than on the erg, and for some reason all novices seem to get distracted by everything out on the water – from the birds in the sky to the other boats. Some things never change.
That is where I find myself today. Not even one year out of college, away from my native program, I have found myself a new program that I can proudly say has welcomed me into the fold. Working with the middle school student-athletes is not only a fantastic way to spend Saturday mornings, but it is also a great reminder about why I, and so many other fellow rowers, fell in love with the sport. Although the kids I am lucky enough to work with have just started their endeavor into rowing, they have already had numerous high intensity, adrenaline-fueled practices both on and off the water. It took every ounce of restraint in my body to keep me from jumping on the barge or hopping on the erg with them. I am extremely grateful and thankful for Row New York. They have allowed me to be involved in the sport I love, even after my time is up, and to hopefully influence other young people who might get the same enjoyment from it that I did.