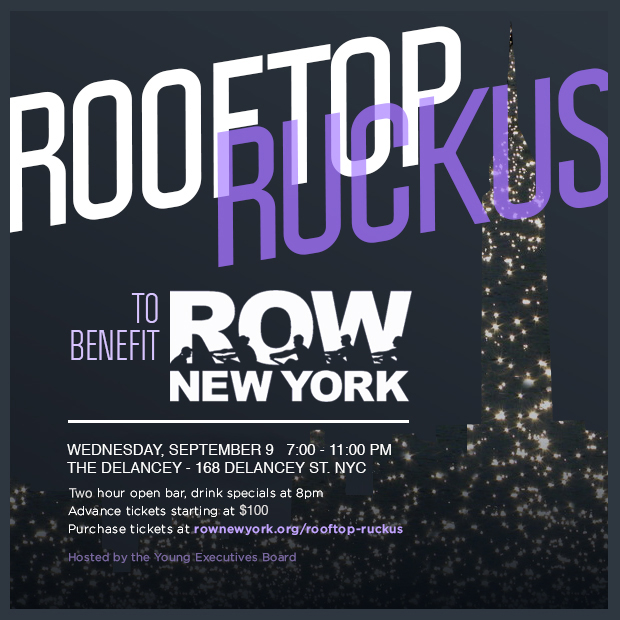 Please join us for our third annual Rooftop Ruckus on September 9th from 7:00-11:00pm at The Delancey! Hosted by Row New York's Young Executives Board (YEB) this event is geared toward the young professional crowd and will feature a silent auction, an open bar from 8pm to 10pm, and plenty of opportunities to learn more about Row New York.  And we'll be catered by Big Mozz–a favorite at the Brooklyn Smorgasburg! 
Tickets are priced at $100 in advance and $125 at the door. Buy tickets here!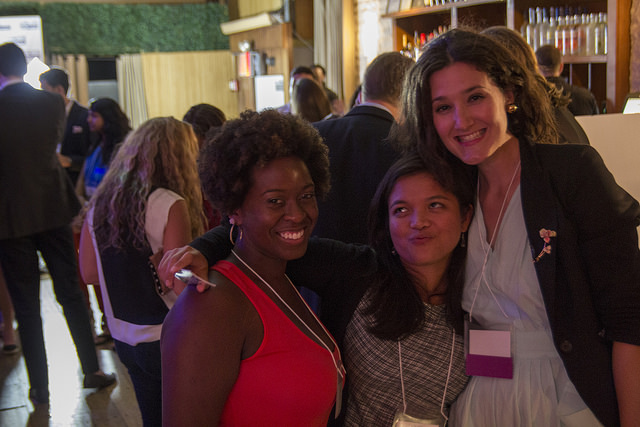 What Does the Rooftop Ruckus Support?
The money raised from Rooftop Ruckus will directly support the programming Row New York provides throughout the year.  Row New York has seen a tremendous improvement in our student-athletes' physical and academic performances.  Check out our brag sheet with the stats on exactly how much they've improved.  Help us continue to make great strides with our student-athletes by joining us at this event!
Thank you to everyone who joined us for last year's Rooftop Ruckus at Hudson Terrace!  We had a wonderful evening with lots of great raffle prizes.  Thank you to Luke Cunningham, Emmy nominated writer for "The Tonight Show Starring Jimmy Fallon", for doing a wonderful job emceeing the event.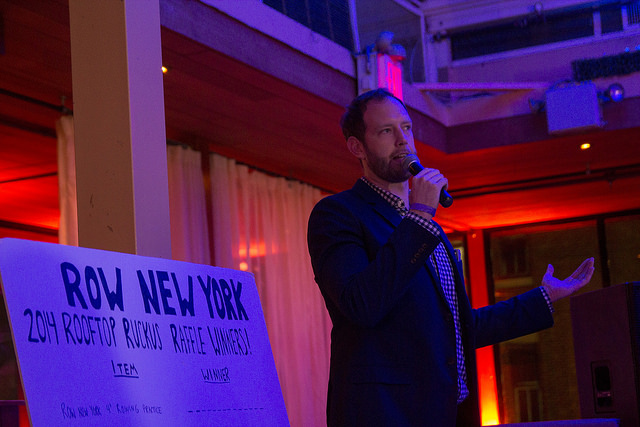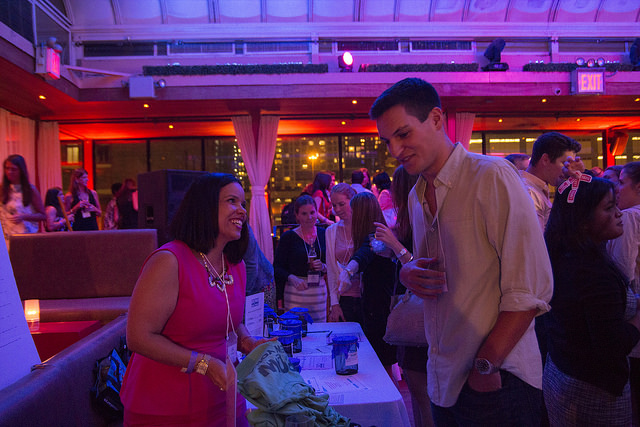 Check out more of our photos to see what you missed. We can't wait to see you at this year's event!