by Jen Shepherd
Last week, I attended an NYC Parks Adaptive Sports Event to teach kids how to erg and to spread the word about adaptive rowing. It was an early morning start to trek to the office and load the ergs and adaptive seat. Loading up the van solo is a lot harder than it seems – I struggled for a good 15 minutes! But the drive to Randall's Island was easy, and upon arriving at the event, I was enthusiastically greeted by the event staff, who helped me unload the van in less than a minute. The event coordinator, Chris Noel, was very welcoming and eager to learn about the sport of rowing.
One of my fellow instructors, Mike, had just finished competing in the Invictus Games in London. I really enjoying learning about his experience there, and we ended making a great team! We ran our station with such enthusiasm and pizzazz that kids were lining up to try out the erg! Most of the kids were very curious because they had never seen a machine like this before. Since erging is not weight-bearing, and it is more pulling instead of pushing, it can be an ideal sport for people with disabilities.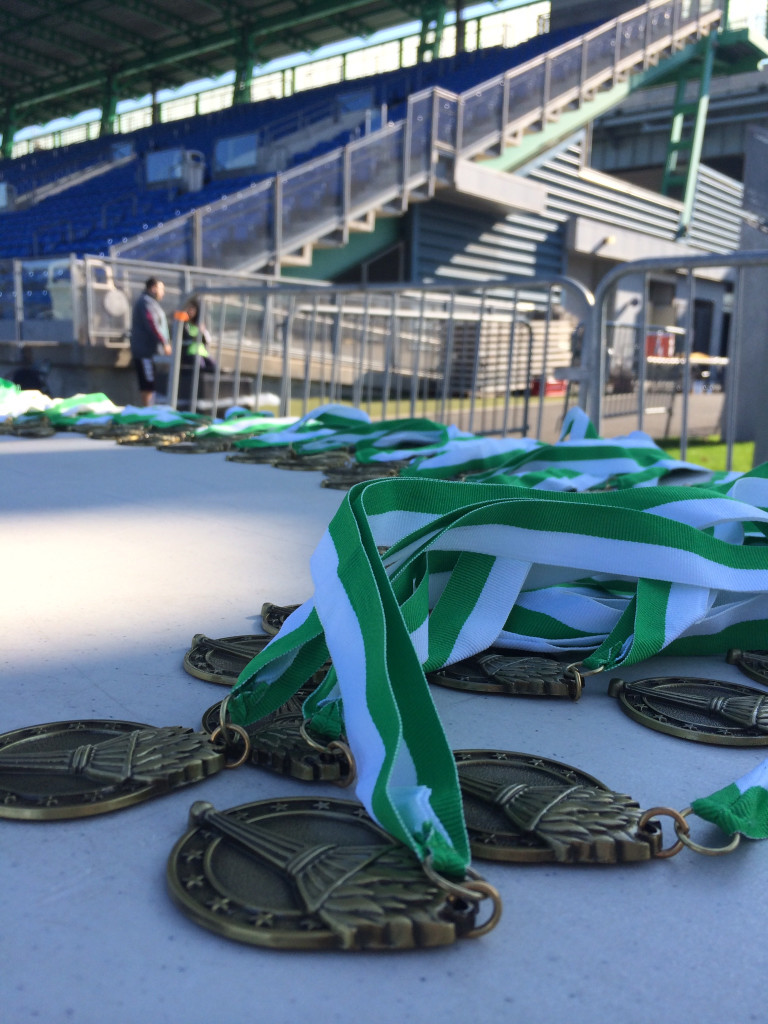 Teaching someone to erg for the first time is one of the many joys I get out of my position as Varsity Program Assistant Director. Seeing the look on people's faces once they get the motions down, watching lightbulbs go off inside their heads… you know they're hooked on the sport as much as you are!
I had the opportunity to teach one of the children how to erg using the adaptive seat.  Since he was in a wheelchair, I disconnected the slide from the fan wheel and  locked his chair in place in front of the handle. I could tell he was apprehensive, since rowing from a chair wasn't a common sight at all. I explained to him that people compete in trunk and arms rowing all the time. Feeling more confident, he gave it a try and got the hang of it really quickly. Later in the day he even came back for a second round. I think we could have a future Row New Yorker on our hands!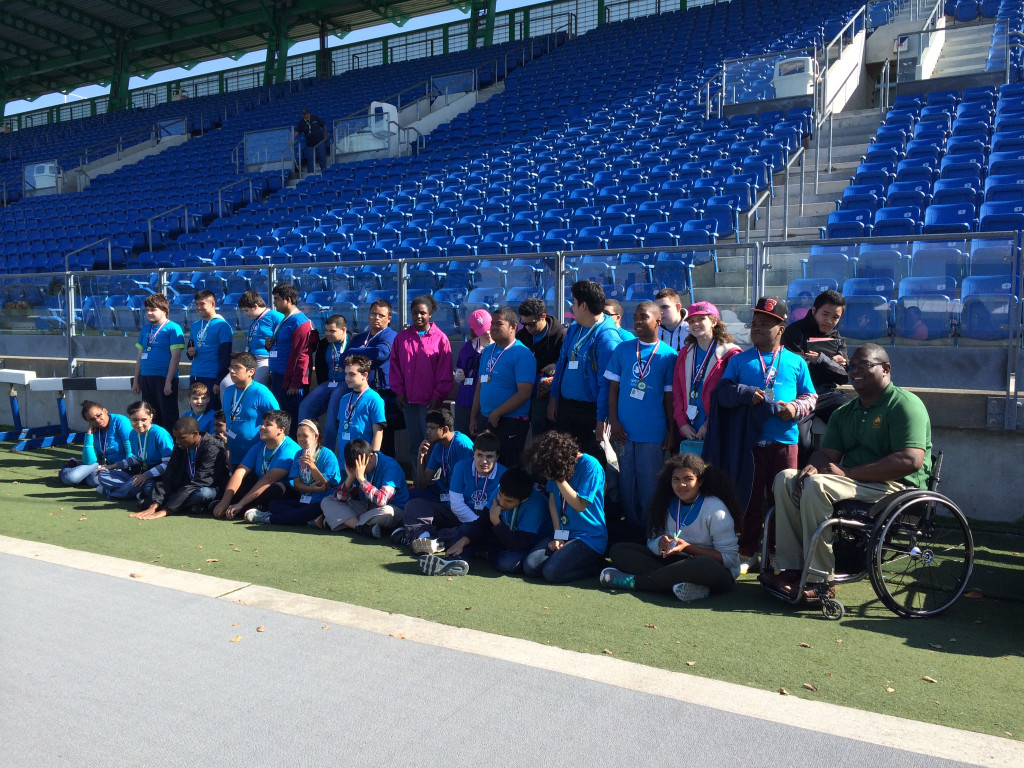 The event was a huge success. I think we made a great showing in the world of adaptive sports in  New York City, and I am so happy I could show these kids another option to choose when working out. It was a wonderful afternoon and I was truly inspired by participants' openness to new things. I received many hugs that day and smiles that go on for days. I can't wait for our next adaptive sporting event so I can get the chance to see them again!